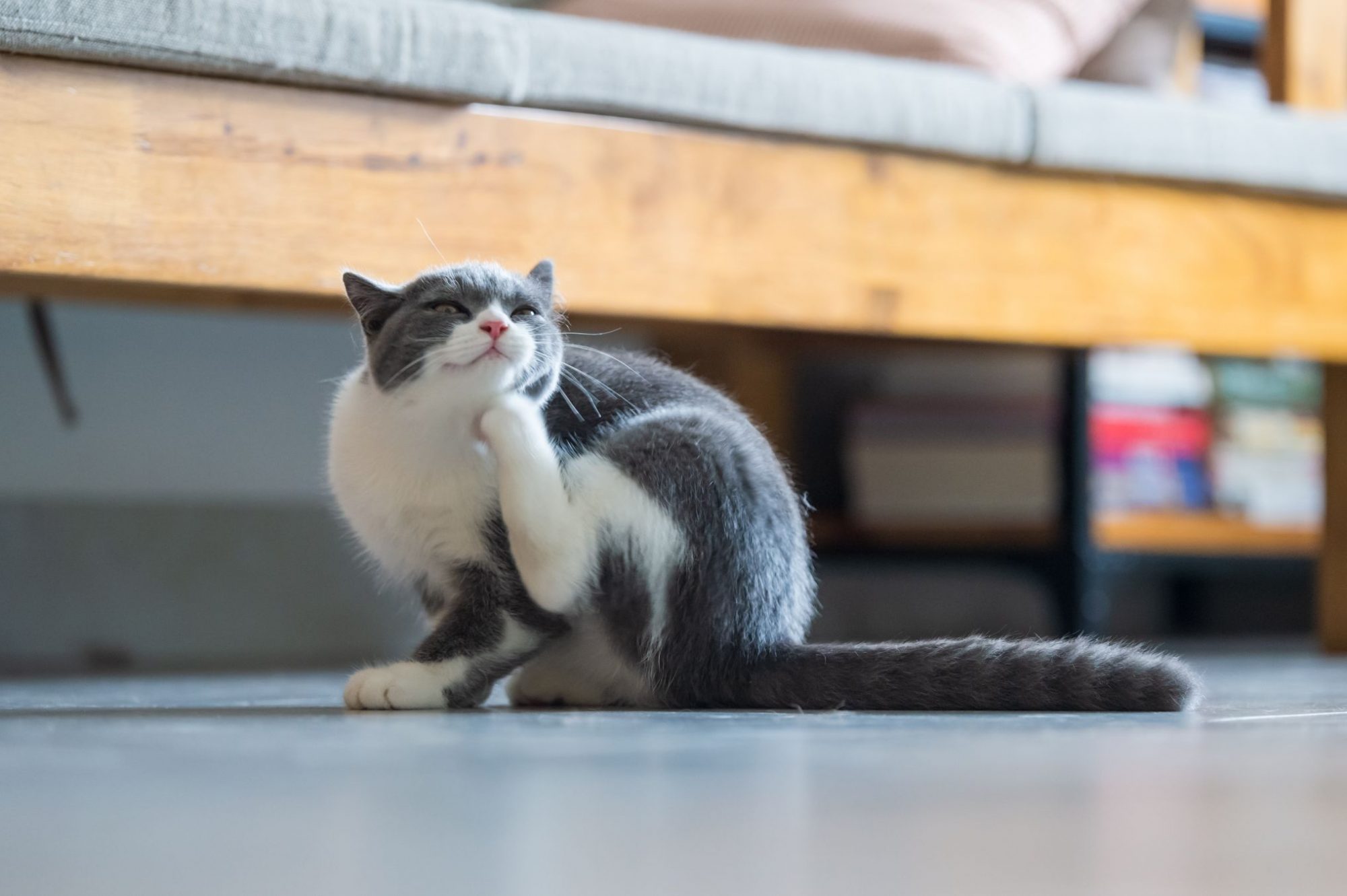 Humans are creatures of habit, and yet we allow lots of things to fall through the cracks. Perhaps equally true is that we are, for the most part, prone to procrastination. Why do anything right away when it's just as easy to do it later? However, when it comes to your pet's parasite prevention, it is ideal to have them on a year-round schedule. That way, they are never vulnerable to the resilient, pervasive bugs that can cause problems in unprotected pets. 
The Right Start
Parasites not only cause annoying symptoms in pets, but they have the potential to spread disease. Certainly, cases spike during the months of May-September as the life cycles of fleas, ticks, and mosquitoes peak. While there is a seasonal die-off in the fall and winter, parasites can continue to elude even the most diligent pet owners. Changing climate conditions, increased time outdoors, and super hardy bugs make year-round parasite prevention the only way forward.
Just One Dose
Even a single missed dose of your pet's parasite prevention medication can leave them open to these opportunistic bugs. Keeping them on a schedule reduces any gaps between protection, and is a relatively easy and effective method. When you compare the cost of preventive medication with the potential expense of treatment of heartworm disease, flea infestation or Lyme disease, the decision is easy.
Getting Started
The beginning of this new year is truly the perfect time to begin the process. That way, any confusion about when your pet started their prevention is eliminated.
As for what product is best for your pet, we recommend a wellness exam to assess their breed, age, lifestyle, and medical history. A negative test result for heartworm disease is required before administering preventive medication against the disease. Once your pet achieves the green light we can figure out the right parasite preventive medication for their unique needs.
Year-Round Parasite Prevention
In addition to keeping your pet up to date with their parasite prevention medication, there are other ways to reduce their exposure to fleas, ticks and heartworm-carrying mosquitoes.
Keep the yard clean and tidy. Remove weeds and debris, cover or close in wood piles, keep compost/trash bins completely closed, and remove pet waste daily.
Larger predatory animals, like raccoons, foxes, and smaller rodents like squirrels, mice or rats, can carry parasites, and must be kept as far from the home as possible. Try not to feed wildlife and install fences or barriers.
Remove any standing water around the property to thwart breeding mosquitoes.
Conduct daily checks of your pet for any evidence of parasites after any time outdoors.
Limit time in areas known for high pet traffic.
Our team at Sky Canyon Animal Hospital is always happy to help prevent problems associated with parasites. Please call us at (951) 461-4100 with any questions or concerns, or request an appointment online.