Meet Our Staff
Veterinarians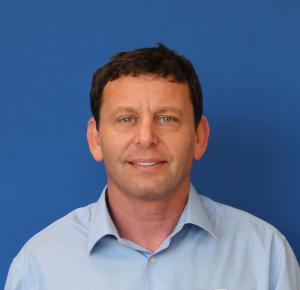 Dr. Gary Haver
Dr. Gary Haver is the founder and owner of Surfside Animal Hospital. He started working in animals hospitals at the age of 14. His career as a veterinarian started in 1996 when he graduated from Ross University School of Veterinary Medicine. He received his Bachelors of Science degree from State University of New York at Stonybrook in 1992.
Since graduating from Ross University he has worked in New York, Maryland, and California as an associate veterinarian, medical director, a relief doctor, provided service for the county animal shelters here in San Diego, and currently co-owns Peaceful Passing, an in home pet euthanasia service. Dr. Haver currently resides in Carlsbad with his wife Dana and their 3 dogs, TJ, Mickey, Powder and Charlie the cat. In his spare time Dr. Haver enjoys traveling, SCUBA diving, fishing, sailing, and martial arts.
Dr. Michele Greer
Dr. Michele Greer grew up in upstate New York. She received her Bachelor's degree in biology after attending the State University of New York at Buffalo and San Diego State University. After graduating from Mississippi State University in 1998 with her doctorate in veterinary medicine, she practiced at large multi-doctor practices in Costa Mesa and in Del Mar.
She later decided to do relief veterinary work and pursue interests in holistic medicine. She attended Parker Chiropractic College in Dallas for animal chiropractic care and trained in veterinary acupuncture through the International Veterinary Acupuncture Society in San Diego. Dr. Greer's other special interests include preventative medicine, dermatology, and dentistry.
Dr. Greer resides in Oceanside with her mixed breed border collie, Mindy Sue who is now retired from doing agility. Dr. Greer can be found riding her frisky grey Arab, Juliet whenever time permits.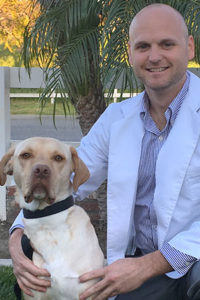 Dr. Blake Hilke
Dr. Blake Hilke grew up in Oceanside, California, and graduated from Vista High School. He received his Bachelor of Science degree from University of California, Santa Cruz with a major in Molecular, Cell and Developmental Biology. He continued his studies at Ross University School of Veterinary Medicine where he received his Doctor of Veterinary Medicine degree. He completed his year of Veterinary Medicine, Clinic and Surgical Education at the University of Florida. Dr. Hilke has particular interests in Cardiology, Endocrinology, and enjoys working with clients to provide the best health care for their pets. Dr. Hilke lives in Oceanside with his dog Zeke, a blonde Labrador Retriever. When he is not working he enjoys beach volleyball, tournament pool, and playing drums.
Our Team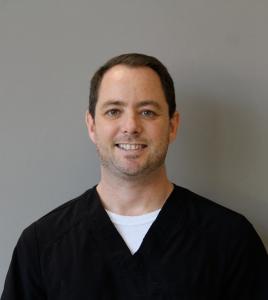 Jesse Jennings
Jesse Jennings is the co-owner of Sky Canyon Animal Hospital and a long time RVT of veterinary services. He's the acting manager of Surfside Animal Hospital and Classy K9 Clips in Oceanside. This is his first ownership role in animal care after earning his necessary certifications and serving hundreds of hours medically caring for animals.