Protect Your Pet With Affordable Vaccines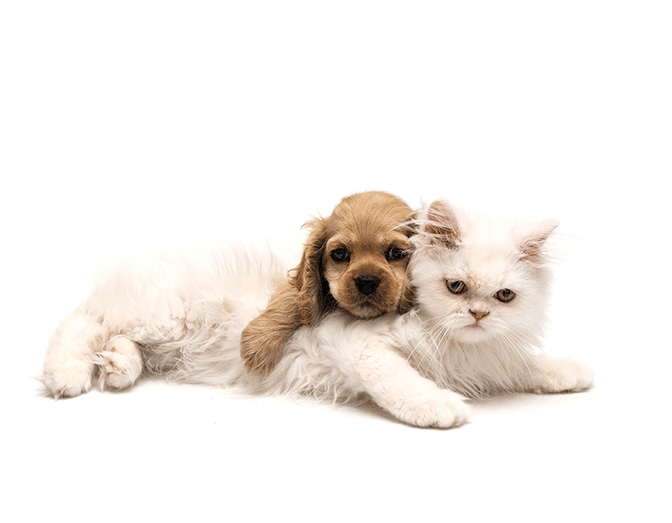 Keeping your pet up-to-date on their vaccines is simple and affordable with our low-cost vaccine clinic, held every Saturday at Sky Canyon Animal Hospital during our regular business hours.
No appointment is necessary and no examination is required for your pet to receive life-saving protection against contagious diseases.
For added convenience, Sky Canyon Animal Hospital is fully staffed with veterinary technicians on Saturdays, and they can perform other procedures, like microchipping, nail trims, and anal gland expression. A doctor is also available on Saturdays if you have questions about prescriptions or other simple requests.
Visit our Saturday vaccine clinic if your dog or cat needs any of the following vaccines:
Dog Vaccines
DHPP ($23.50) – This vaccine protects your dog against four diseases: distemper, hepatitis, parainfluenza and parvovirus.

Rabies ($14.00) – In California, the rabies vaccine is mandated for all dogs four months and older.

Bordetella ($16.50) – Commonly called "kennel cough," Bordetella is an extremely contagious upper respiratory infection.

Lepto ($16.95) – This vaccine protects against the bacterial infection leptospirosis. Animals are at risk if they frequent areas that are near bodies of water.

Rattlesnake vaccine (available on Saturdays but not discounted) – This vaccine can reduce your dog's risk of permanent injury should they get bitten.
Cat Vaccines
FVRCP ($15.50) – This combination vaccine protects against feline viral rhinotracheitis, calicivirus, and pan leukopenia (feline distemper).

Rabies ($14.00) – The rabies vaccine is strongly encouraged for cats who might encounter wild animals.

FELV ($23.50) – For cats at risk of contracting feline leukemia from other cats (mostly for outdoor pets).
Please contact us if you have any questions about the services we offer at our low-cost vaccine clinic.